All of the clothes in your wardrobe look similar, you haven't bought anything for a long time, or you bought something but it was exactly the same as the others. You haven't even received proper praise from people for a long time because you're always the same. Your clothes now look very crazy to you and you want to be a little polite or you have a very classic style you want to change it. Then you're in the right place. Listen to Storeluxy and start taking big steps to change your look by redesigning your closet!
-CHANGE YOUR LOOK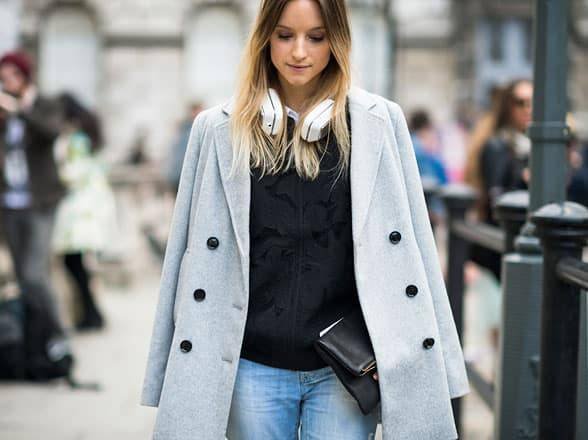 The first impression only happens once, so you need to find the right clothes to make you talk about who you are. Every day you enter different environments, you know new people or you meet a person you used to know, so it's time to take care of your clothing. Fashion consultants said, "Our standards of living and our vision change from day to day. Do not keep this to yourself and make changes to your appearance at least every five years."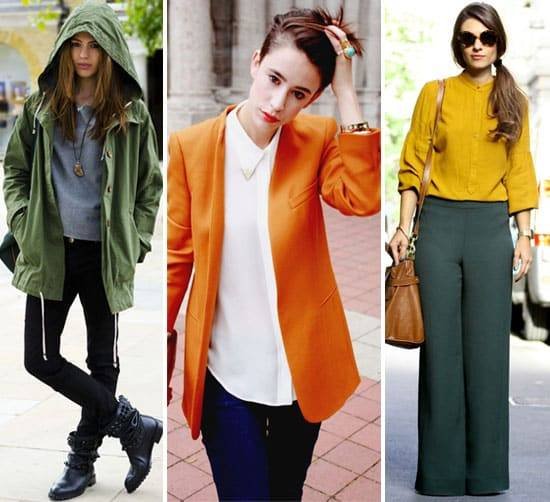 Wearing your denim mini skirt, which you probably wear in your twenties, will not create a very different atmosphere. Therefore, you can try updating your style to match your lifestyle.
20's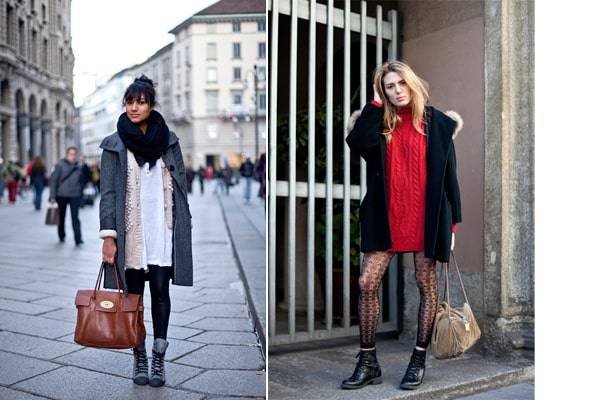 20's are the age when even the craziest clothes look the most beautiful. So you don't need to draw solid lines to yourself. You are exactly at the right age for decorations, trimmings and exaggerated details. You can wear your mini skirt and wrist boots adorned with feather with your leather jacket in a very comfortable way. Moreover, the color of your leather jacket, may be pale blue or pale green. It makes no difference. If you say, no, I can't wear it, try wearing your skinny jeans or low-waist men's trousers with your three size big sweater and converse. Once you wear your backpack, you're the most comfortable. Do not limit the color, do not limit yourself to sky blue or black. Because you'll have to do it all the time soon.
Take advantage of your age in outerwear. Take advantage of the details embroidered on different fabrics. Whether you shake your body completely or come in plenty, maybe it may shorten a bit, it makes no difference to you. Don't hesitate to try anything in which you feel comfortable.
30's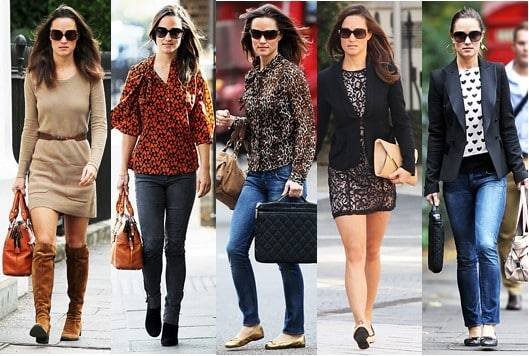 Pippa Middleton
Some more shaped, volume-gaining clothes and graceful clothes are definitely among the style building blocks of the 30's. You're not too late to wear unformed clothes. But you have to be careful when wearing them. For example, if you are complaining about the excess of your arms, you should avoid dresses with open shoulders or clothes with narrow shoulder sleeves. Instead, you can make choices with wide shoulder-arm area. If you think your shoulder is too narrow or your neck is too short, hide these areas under your clothing and highlight the areas you trust yourself.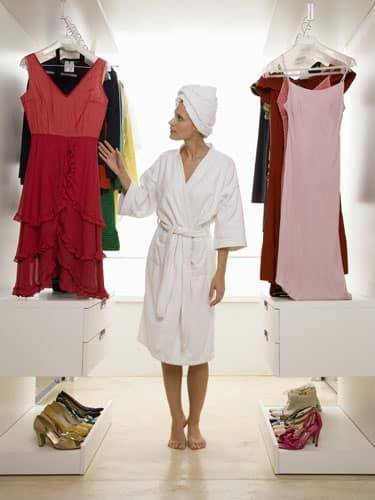 A woman in her 30's is when self-confidence is at the top, so you should appreciate it and pay more attention to your clothes. You should clean your closet from your masculine clothes that you had in your 20's and try on clothes that outline your body shape. If you still can't give up wearing skinny jeans, you can try it with more tunics or other outfits. You should also put away your torn or faded gray pants aside Now is the time to put on your high-waisted bell-bottomed trousers and high-heeled shoes to put your shirt in!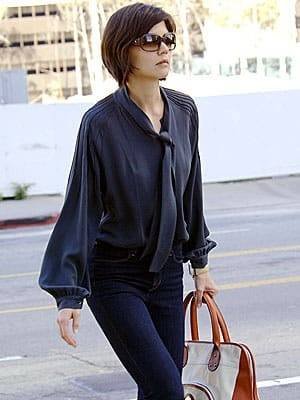 Katie Holmes
Also keep in mind that large volume coats and coats are the favorite of this season and will suit you very well.
40's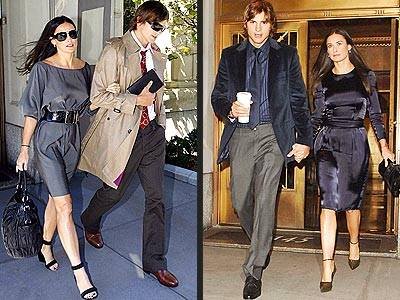 Demi Moore
40's are the ages when the style games are the most dangerous, but also fun… When choosing jackets and coats, you should turn to more classic lines. You should avoid using double-bottomed or double-breasted jackets. Don't forget that short-cut jackets create a look that is quite compatible with high-heels! Shaped dresses that emphasize body contours are also suitable for these ages!
-LABEL YOUR STYLE
Brigitte Bardot
Kate Moss
Remember that you can never look that way until you decide how you want to look. What style do you want to have? Punk or grunge, or do you want the age of innocence in pastel tones? Before you go shopping, make a list to keep your budget and find what you want and don't buy anything just to get it. Especially avoid getting a different version of an outfit you already have in your closet. Changing your style doesn't necessarily mean changing your clothes. You can change your style with a different style bag, hat or earring that you will add to your wardrobe. And now that we're in winter, why not make a big change with a hat like the fashion icon Brigitte Bardot? If you can't decide how to change your look, then you can look at what celebrities you're a fan of and look at the decision making process. (Women like Alexa Chung and Kate Moss put their mark on the fashion world for a short while with what they wear!)
-END THE WARDROBE MESS
You had a fool's eye, and you bought an outfit, after that you couldn't donate it or even wear it once. We all have this problem almost every season, right? This season, stop it in order to change your style. Start cleaning your closet right now and donate or sell all your clothes that you don't wear but you think you would in one day. You may have paid for a pair of pants for more than you should in the past, but that doesn't change the fact that you're not wearing it anymore. This also applies to your sweater that your grandmother gave you but never actually suits your skin tone. If you can not donate it to someone else, there are many second-hand clothing sales sites on the internet and you can turn it into cash by listing it in such places.
-DETERMINE YOUR BASIC CLOTHES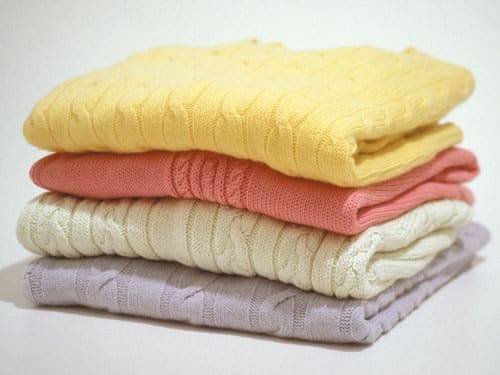 Every woman has at least 10 pieces in her closet that she can never give up. But maybe your favorite pieces that you keep in your closet are those that don't reflect you correctly at all. How to find your basic parts depends a bit on your style, your point of view and your observation power. Now sit back and think about it. Which sweater you wear gets you drowned in praise, or can you not give up wearing black even though they say: "you should always wear burgundy because it suits you"?. Once you've identified your key parts, don't be afraid to invest in them because you'll wear them for a long time. These pieces should reflect you, your lifestyle and your identity. For example, a coat that can challenge time, a dateless pencil skirt or skinny jean sizing may be your key pieces that you wear continuously.
-DECIDE WHICH COLOR SUITS YOU THE MOST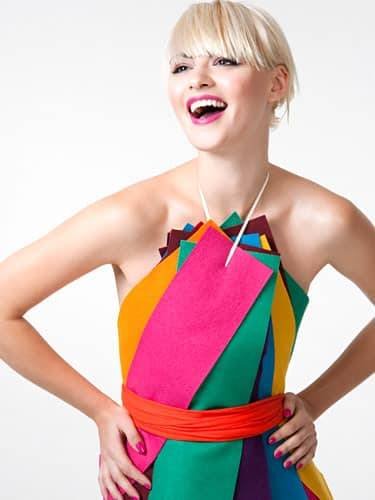 You certainly have an idea as to which color or colors reflect you, suit your skin tone and hair color. But maybe you need to think more about this. Pay attention to what your environment says to make the right choice. Who knows, maybe what you know is wrong…
FINAL TIPS
-Show importance for your hair. If you don't hesitate to walk around with your fractures, you should remember that a woman's most important accessory is her hair. So even if you wear the coolest and most expensive clothes, you will not actually be as cool as you think if your hair is bad. And don't you realize how fashionable short hair is in the last few years? Consult your hairdresser and you will find a hair style for yourself. Do not forget to care for your hair!
-Don't be afraid to invest in accessories. Realize how much you change when you wear an earring, a ring or a necklace. Try the sweater you wear with your scarf today, with your long chain necklace tomorrow. Nobody will notice that you are wearing the same outfit for two consecutive days because you're turning attention to different directions.
-Find your own makeup style. Just because it is the fashion of the season, a thick eyeliner may not be going to look attractive on you at all. Pay attention to the observations of people around you. Be sure to do your research on trends you've tried for the first time and you're not sure.
What do you think will be the new trend in the next year? Write a comment below to answer the question and don't forget to follow us on social media and subscribe to our blog.
You can also check our new and fashionable items in our shop!